NRW is not only Germany's economic engine, but also one of the most economically attractive locations in Europe. With its high population density, strong purchasing power and numerous high-turnover companies, the state offers companies from all over the world the ideal environment for establishing themselves in the German and European markets. Renowned trade fair locations also make NRW one of Europe's largest business centers.
What makes NRW unique as a business location
NRW is not only the most populous federal state, but also the economic heart and an international hub in the center of Europe - in short, "Europe's heartbeat". It owes this status to its central location on the European continent, the high population density and exceptional economic performance.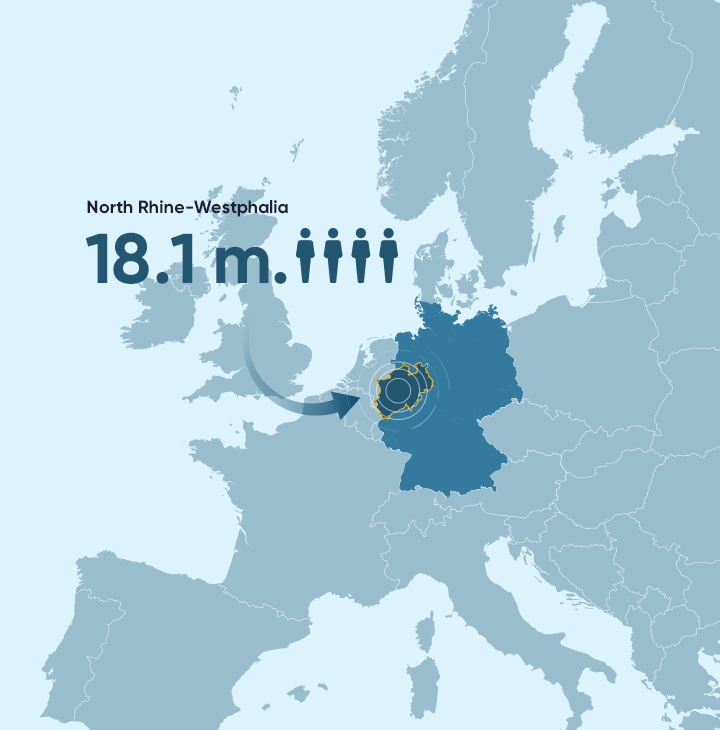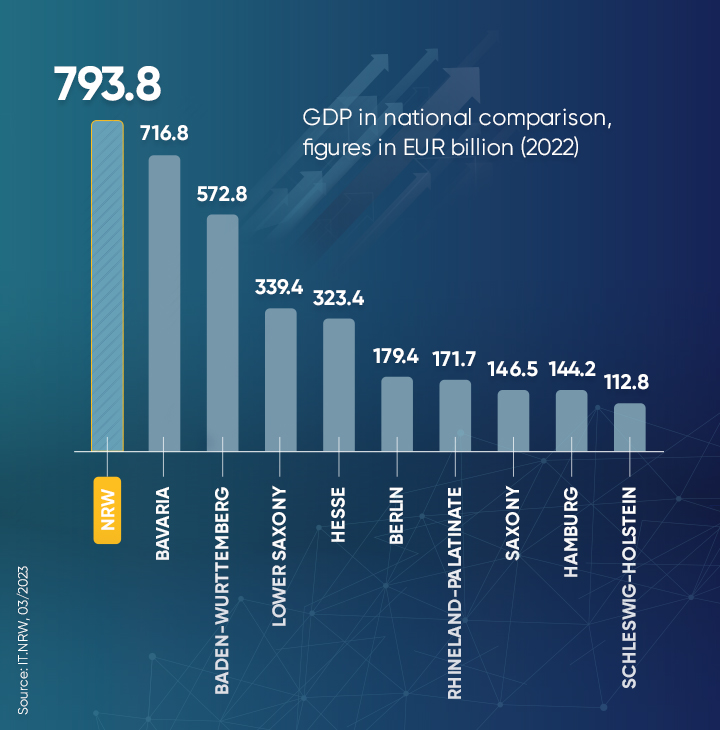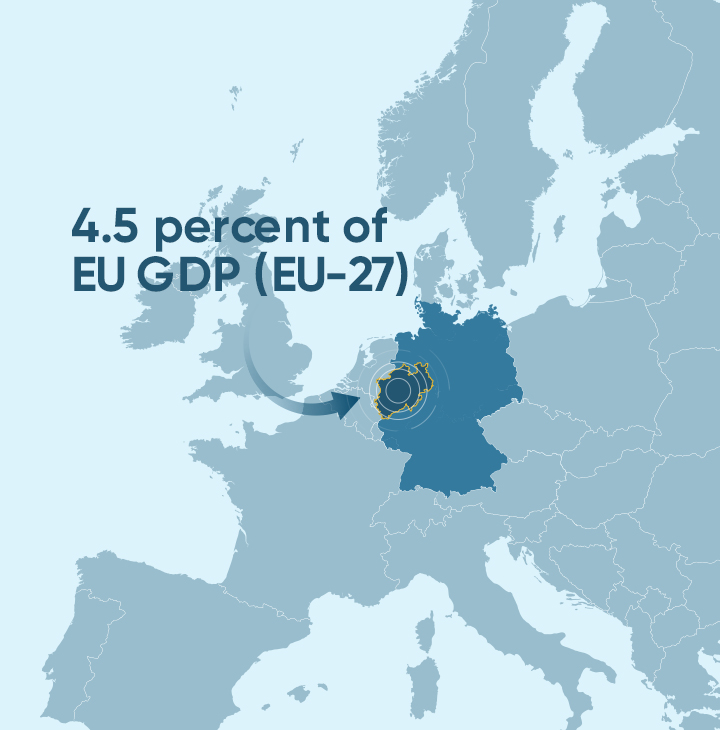 18.1 million people
live on 34,112 square kilometers – more than in neighboring Netherlands (17.5 million) and 1.5 times as many as in Belgium (11.5 million).
793.8 billion euros
are generated in the state – the highest gross domestic product of all German states and one fifth of the GDP of Germany as a whole.
4.5 percent of the EU's GDP
is contributed by NRW – one of Europe's most important economic regions, ahead of Sweden, Poland and Belgium.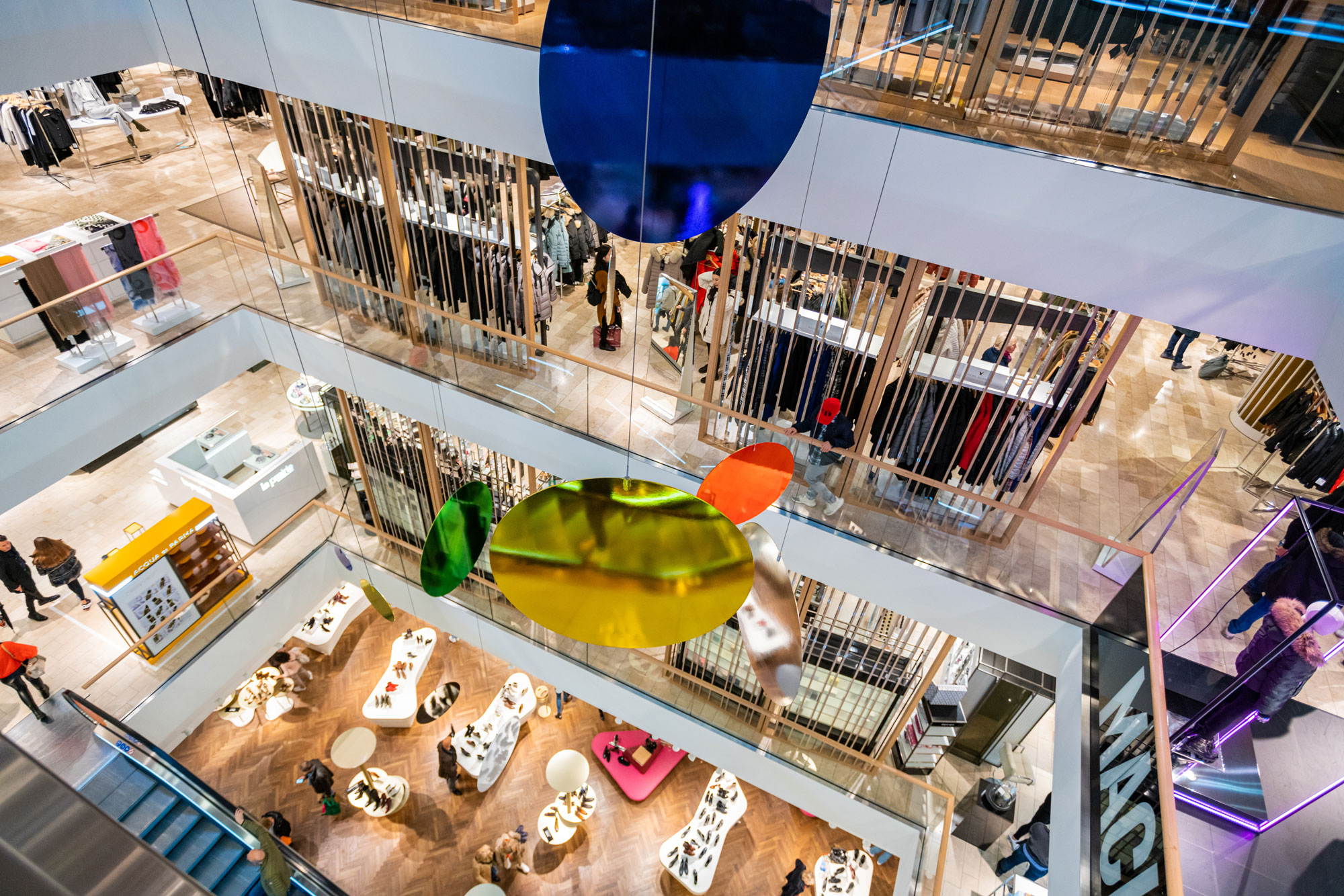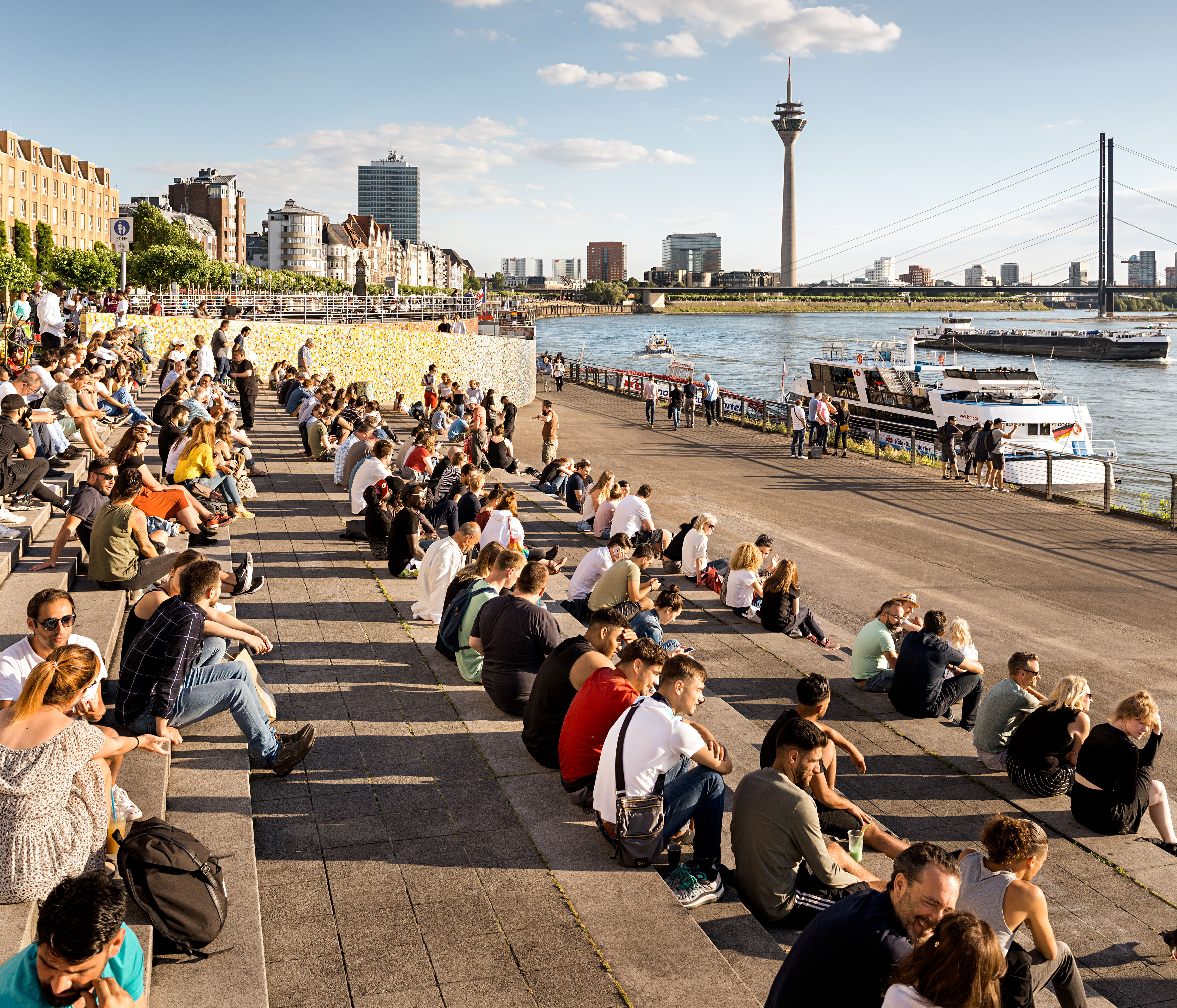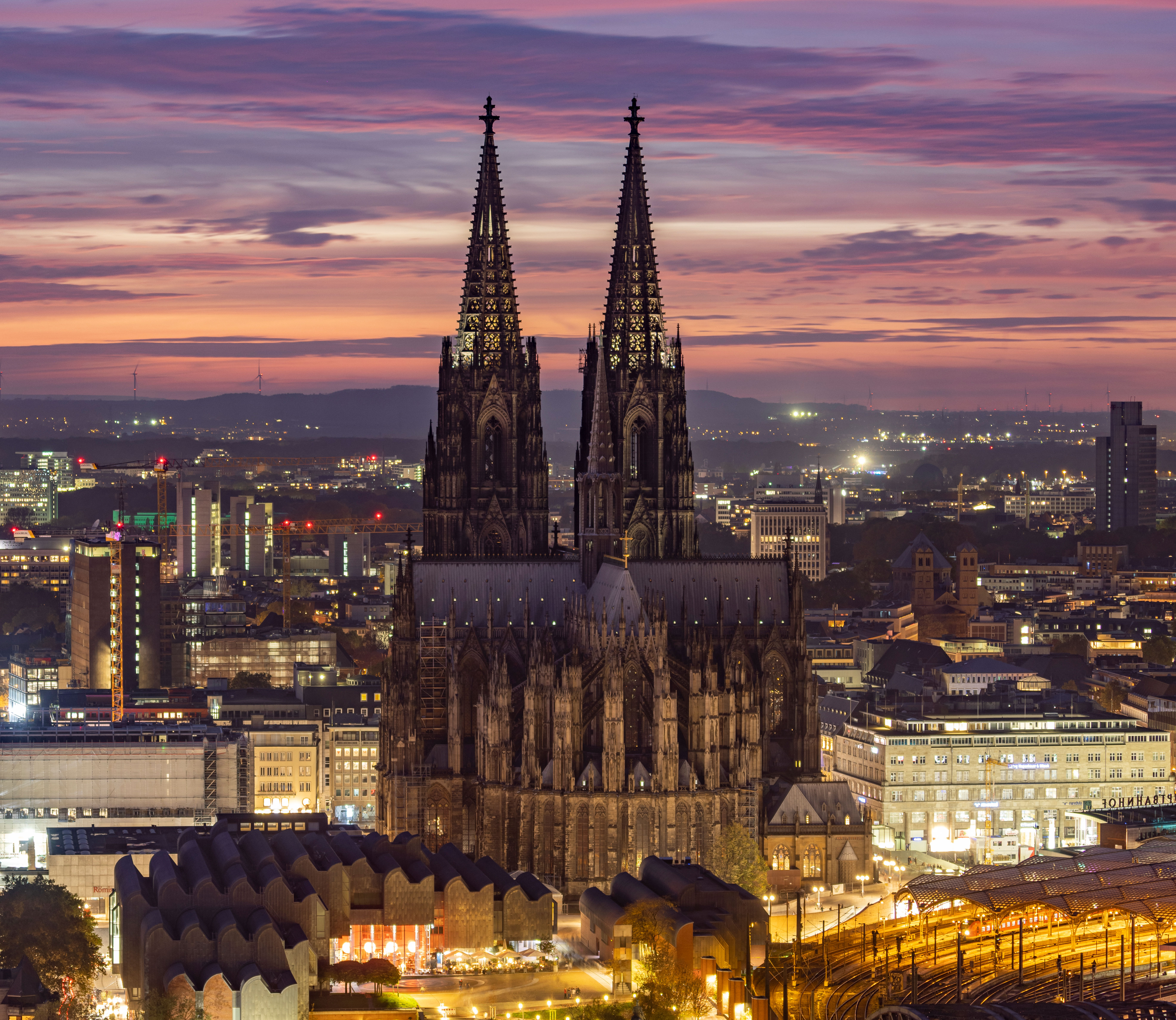 NRW's strong purchasing power drives the economic engine
01
NRW's economic dynamism is also supported by a strong purchasing power that no other metropolis in Europe can boast. For companies, this opens up direct access to the largest European market of potential customers.
02
This is because more than 46 million people live in the catchment area within a radius of 200 km around the state capital Düsseldorf.
03
By comparison, 13 million more people live here than in London or Amsterdam and more than in any other European region.
NRW's driving force - the industrial sector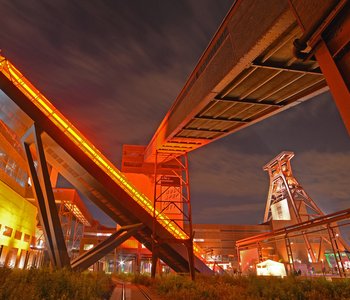 Historical
The industrial sector in NRW is a major, historically grown economic carrier.
Strong sales
In 2022, North Rhine-Westphalia's industrial companies turned over 411.1 billion euros. This corresponds to 17.9 percent of German industrial sales.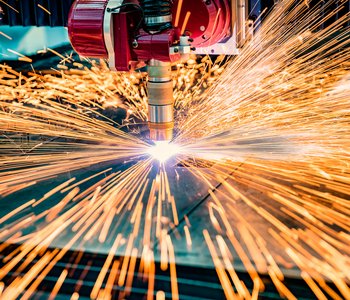 Multifaceted
The sectors with the highest sales here include the chemical industry, mechanical engineering, metal production and processing, the food and beverage industry, and electrical engineering.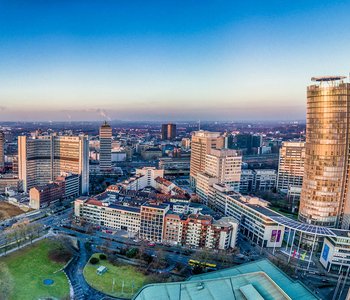 Dynamic
With the Ruhr Metropolis at its core, NRW is becoming the strongest industrial region and the economic heart of Europe.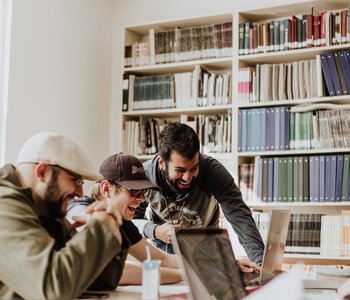 Comprehensive
Unlike many other strong economic regions, NRW covers the entire value chain beyond the classic manufacturing industry: from young startups with innovative business models to research & development centers and the service sector.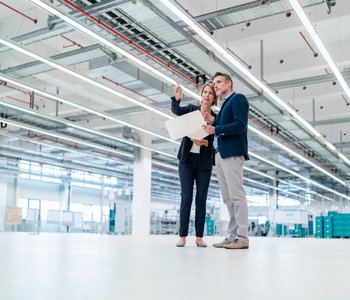 Service-oriented
Industry-related service companies make a significant contribution to the strong performance of the industrial sector in NRW as a business location. The figures speak for themselves: 25.9 percent of the sales generated by business-related service companies in Germany are generated in NRW – more than in any other federal state.
NRW – home to many German hidden champions
Many hidden champions are based in NRW. They are NRW's hidden treasures: companies little known to the public and market leaders who have achieved a top global position in their industry. These small and medium-sized enterprises are excellent cooperation partners for the development of products, in production processes, as well as in service or research – making them magnets for international partners. In NRW, you will find no less than 690 secret world market leaders, accounting for almost 30 percent of all hidden champions in Germany. They include companies such as Harting, a specialist in connectivity technology, and HELLA, one of the world's leading automotive suppliers.

One special feature that distinguishes NRW's hidden champions is that they are often family-run companies, and many have a long tradition. And NRW as a business location is home to some of the most powerful among them – more than one in four family-run companies in all of Germany that generates at least 50 million euros annually is based here. NRW's largest family-owned companies include Aunde, Claas and Vorwerk.
Photo credits
The photographic material was kindly provided by
©EwaStudio, AdobeStock
©Düsseldorf Marketing und Tourismus GmbH
©NRW.Global Business/Jan Tepass
©NRW.Global Business/Birgitta Petershagen
©Tourismus NRW e.V.
©Klaus-Vedfelt, Gettyimages
©Andrey Armyagov, AdobeStock
©Lukassek, AdobeStock
©Priscilla du Preez, unsplash
©Westend61, GettyImages
©Tinxi, Shutterstock
Welcome to NRW!
These and many other location advantages await you in NRW. Invest in one of the most attractive economic regions in Europe. NRW.Global Business will help you – contact us!
This might also interest you: