750 companies and a strong research landscape
A camera-based visual aid that reads aloud and describes the surroundings to the blind and visually impaired, a robotic suit that helps people learn to walk again after a serious illness, or continuously improved pacemakers – medical technology can maintain and restore health and significantly improve the quality of life of many people. A modern healthcare system would be inconceivable without medical technology, whose products have long since become indispensable for the diagnosis and treatment of diseases. Many of these innovative products are developed, produced and continuously improved in North Rhine-Westphalia.
Well-known large corporations as well as many small and medium-sized enterprises (SMEs) are active in NRW. A total of around 750 medical technology companies generate sales of over two billion euros a year. A large number of these companies also actively conduct research. While the large players are dedicated to broad engineering and scientific research topics, the SMEs pursue highly specialized projects.
In medical technology in particular, new developments determine market success. Companies in Germany generate a third of their sales with products that are no more than three years old. In NRW, they benefit from a strong research landscape with numerous Max Planck, Fraunhofer and Leibniz institutes as well as over 60 technology and start-up centers. Close cooperation between industry and research is considered one of the recipes for success in the development of new medical technologies. NRW is thus a growth and innovation engine for medical technology.
North Rhine-Westphalia is home to a large number of university and non-university research institutions, numerous university clinics and hospitals, as well as innovative start-ups, hidden champions from the SME sector and globally active companies. With this diverse landscape, NRW offers the perfect environment for research, development and clinical testing of innovative medical technology and medical devices.
750
medical technology companies
are active in NRW
2
billion euros in sales
are generated annually by medtech companies
More than 42,000
students
in medical subjects
18%
of all German hospitals
are located in NRW
Cutting-edge technology thanks to a wealth of expertise
Market leader for pacemakers
Headquartered in Ireland, global medtech company Medtronic has its German headquarters in Meerbusch. A leader in electrical stimulation, it manufactures more than half of the world's implanted pacemakers, as well as other implantable mechanical devices, drug and bio-delivery devices, and innovative surgical instruments.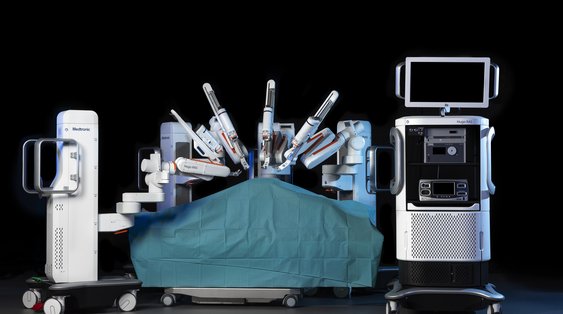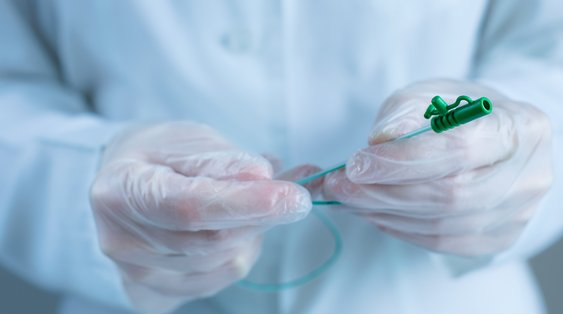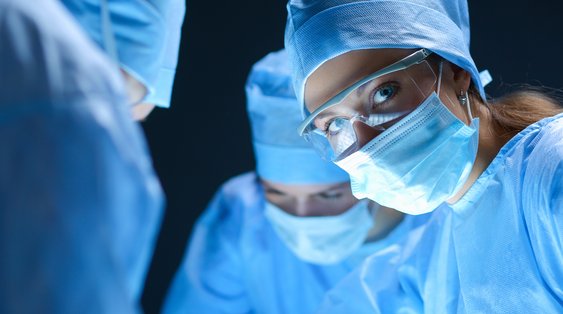 Highly specialized SME applications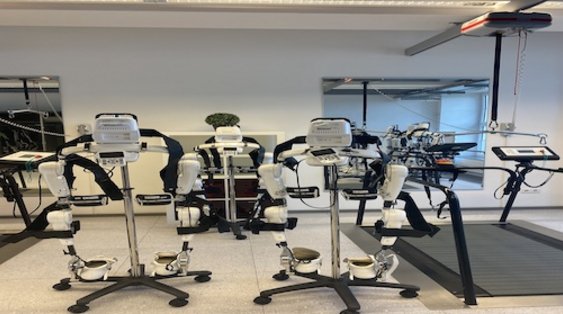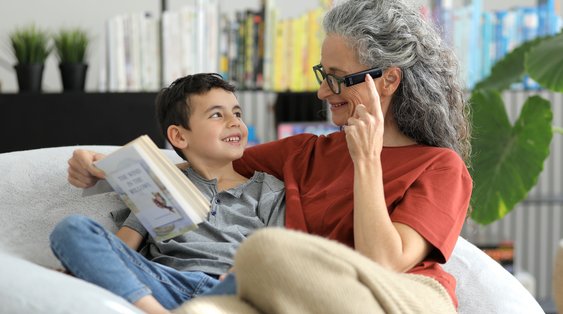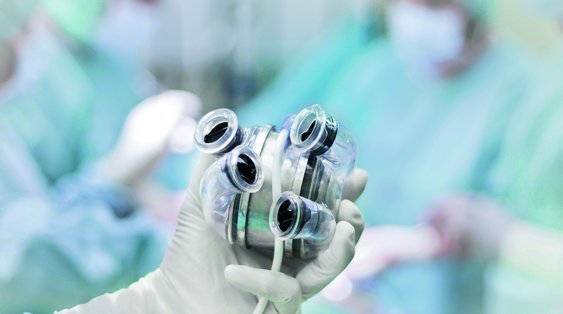 Cutting-edge research and a broad range of studies in NRW
As these examples show, the industry benefits from highly specialized research in North Rhine-Westphalia. These include the Institute for Applied Medical Engineering at RWTH Aachen University (AME), the Fraunhofer Institute for Microelectronic Circuits and Systems (IMS) in Duisburg, the Fraunhofer Institute for Software and Systems Engineering (ISST) in Dortmund and the Institute for Artificial Intelligence in Medicine (IKIM) in Essen.
For research-intensive products and services, companies in the sector also need highly qualified young people. Universities and colleges in Aachen, Bonn, Bochum, Düsseldorf, Essen, Cologne and Münster ensure this with a wide range of technical courses. Seven medical faculties, six statewide university hospitals and 80 teaching hospitals complement the training infrastructure for the healthcare industry.
Growing market for digital solutions in NRW
Digital transformation is also playing an increasingly important role for the healthcare sector: New digital products, medical procedures and services that improve patient care are emerging. In NRW in particular, the market for e-health, medical information technology, is growing and holds new business potential. Industry and science are working here on the healthcare of the future. In the state initiative eGesundheit.nrw, more than 40 projects are currently testing information and communication technologies to drive innovation in the healthcare sector.
The Ruhr Metropolis places special emphasis on the hospital industry of tomorrow: It acts as a focal region for e-health. Here, researchers are focusing in particular on telemedicine and telematics applications with the aim of making healthcare more efficient and ensuring broad access to medical expertise for rural regions. For example, Bochum is one of the pilot regions for the nationwide introduction of the electronic medical report, which facilitates communication between doctors and specialists.
Networking in NRW and the world's largest trade fair in Düsseldorf
In addition, the state has set up two network platforms to initiate cooperation between business and science: the Healthcare Industry Cluster and the InnovativeMedizin.NRW Cluster. Furthermore, the Health Campus North Rhine-Westphalia at the Bochum site is considered the hub of medical expertise in the state. A network of innovative high-tech companies in the fields of medical technology, biomedicine and health economics comes together here to translate results from the surrounding research facilities into marketable products and technologies.
Another networking opportunity is offered by MEDICA in Düsseldorf. Once a year, the world's largest medical trade fair gathers around 130,000 trade visitors from all over the world, who come to find out about the decisive trends in the industry. After all, anyone who wants to know today what innovations industry and science are developing for the healthcare industry of the future should come to NRW.
Further links and information
In 4 easy steps to North Rhine-Westphalia | NRW
We support you in your successful settlement in NRW with our international offices abroad and our headquarters in Düsseldorf. We are your partner and accompany the project in confidence – from the first contact to the successful settlement and beyond.
Photo credits
The photographic material was kindly provided by
© NRW.Global Business GmbH
© Iris, Haidau, Medtronic GmbH
© Yuliya Alekseeva, shutterstock.com
© sheff, shutterstock.com
© Hudzyk Studio, shutterstock
© OrCam Technologies Limited
© CVE AME RWTH Aachen University
Innovation topics
North Rhine-Westphalia has long since ceased to be just the land of heavy industry and staid SMEs. In a dynamic environment of excellent research clusters, innovative startups, world market and industry leaders and globally active SMEs, a federal state has developed that stands for economic success in Germany like no other. Whether e-mobility, cyber security, Industry 4.0 or biotech or medtech: In NRW, people are already working on the future.