NRW – a center for cybersecurity in Europe
Experts on digital threats
In our connected world, cyberattacks have become a serious threat. Today, more than six million cyberattacks are already perpetrated worldwide every day – and the trend is rising. The economic damage that can result, for example, from production downtimes, the loss of trade secrets or the cost of restoring data, is immense.
Protection against such attacks is crucial. Cybersecurity forms the backbone of digital society. Protecting digital data is therefore becoming increasingly important. With sales of 6.2 billion euros and annual growth of 10 percent, cybersecurity is one of the most important growth markets in Germany and a core element of the digital infrastructure.
In the field of cybersecurity, North Rhine-Westphalia offers ideal conditions for companies and investors. NRW is a pioneer in the fight against cybercrime and economic protection and one of the core centers for cybersecurity in Europe. There are more than 400 IT security companies throughout the state, including both global players and numerous SMEs. In addition, more than 1,000 scientists work in the field of IT security at 30 research institutions and universities. Among them is the Horst Görtz Institute for IT Security (HGI) at Ruhr University Bochum, one of the top 3 institutes for cybersecurity throughout Europe.
With Bonn and Bochum as important IT security locations, we form a strong axis in NRW. By opening the competence center, we are now sending an important signal to companies. We are giving small and medium-sized enterprises orientation and transparency in matters of digital security, making the topic tangible and creating a beacon for NRW!
180
million
connected devices exist in NRW.
400
IT security companies
have their home in NRW.
95
percent
of people in NRW have an Internet connection.
459,000
companies
in NRW have their own online presence.
Excellent science
Research into the many aspects of cybersecurity is conducted at universities and research institutes in NRW.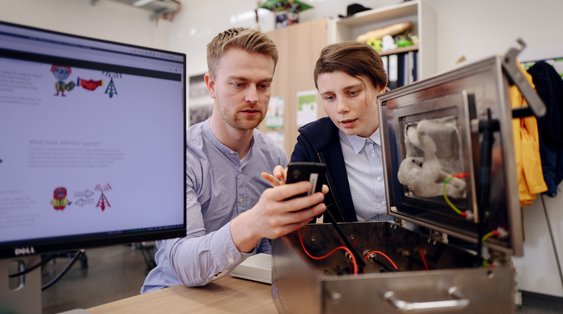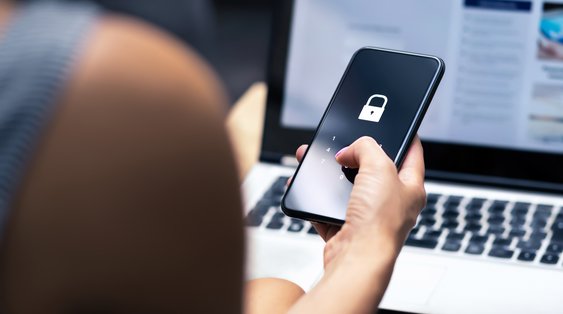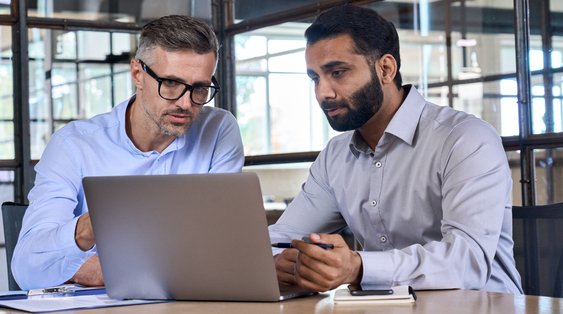 The security experts
Numerous companies in NRW provide protection for business and administration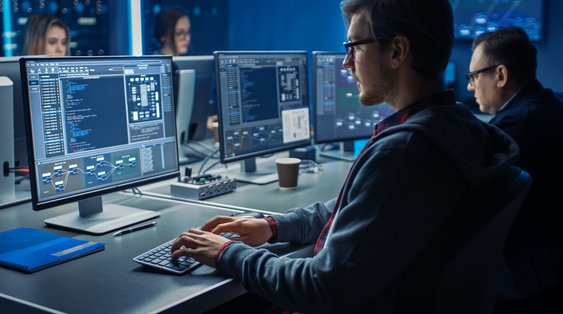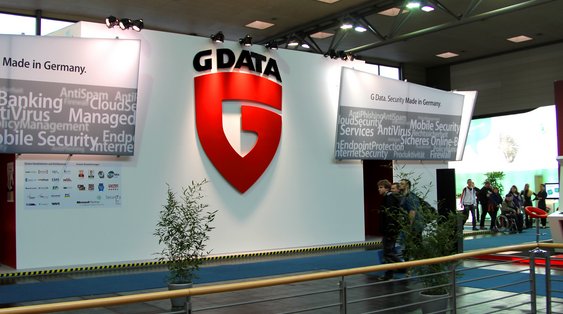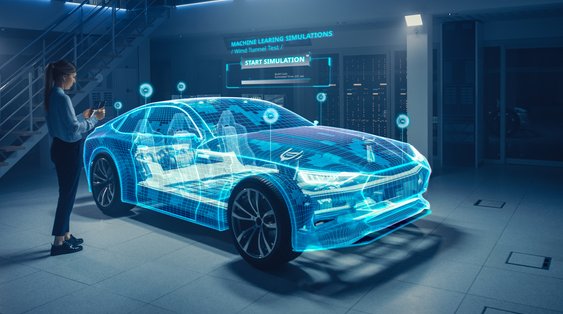 Networked IT security
NRW concentrates cumulative knowledge from business, politics and research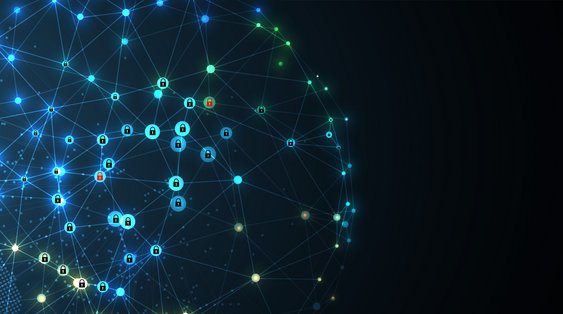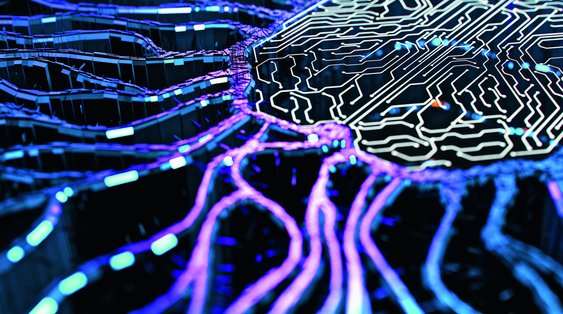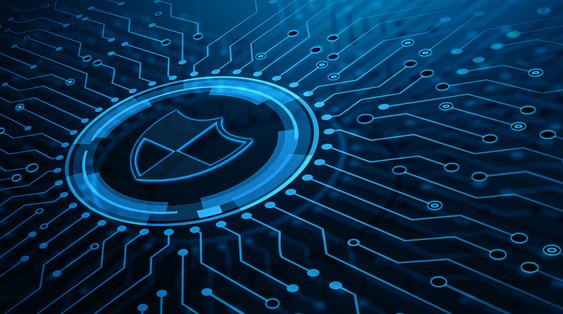 Companies and researchers are developing blockchain technology in NRW.  
Blockchain technology plays an important role in IT security. It facilitates the storage and transmission of data in a tamper-proof manner with the help of a decentralized platform used by many participants. Among other things, blockchain is designed to ensure trust and transparency of transactions. By 2027, a total of ten percent of the world's gross domestic products could be processed via this innovative technology.
With its high level of scientific expertise, well-trained specialists and high density of industrial companies, North Rhine-Westphalia is an outstanding location in the field of blockchain technology. Both startups and established companies are developing practical applications using this technology.
Two innovative projects: Real-world laboratory and European Blockchain Institute
The state government is supporting the establishment of a real-world laboratory for blockchain applications in the Rhineland region. The Fraunhofer-Gesellschaft, the universities of Aachen and Bochum, and the Westphalian University of Applied Sciences in Gelsenkirchen are involved in the project. Science, companies and startups will work together in the blockchain real-world laboratory. The project, which is unique in Germany, makes North Rhine-Westphalia a pioneer in building the Internet of Values – and therefore an ideal location for IT investments.
The European Blockchain Institute is being established in Dortmund. The Fraunhofer Institute for Material Flow and Logistics (IML), the Fraunhofer Institute for Software and Systems Engineering (ISST), and the professorships for Corporate Logistics and for Materials Handling and Warehousing at the Technical University of Dortmund are working together on this project. The European Blockchain Institute conducts research into the practical application of the technology in logistics. The goal is to make a wide range of application examples accessible to the entire industry in North Rhine-Westphalia via an open-source platform.
In 4 easy steps to North Rhine-Westphalia | NRW
We support you in your successful settlement in NRW with our international offices abroad and our headquarters in Düsseldorf. We are your partner and accompany the project in confidence – from the first contact to the successful settlement and beyond.
Related links and information
Photo credits
The photographic material was kindly provided by
© RUB, HGI, Kramer
© Tero Vesalainen, shutterstock.com
© insta_photos, shutterstock.com
© H-BRS/ Eric Lichtenscheidt, feinefotos.de
© Gorodenkoff, shutterstock.com
© A.Penkov, shutterstock.com
© Gorodenkoff, shutterstock.com
© kras99, AdobeStock
© MF3d, iStock
© Sikov, AdobeStock
Innovation topics
North Rhine-Westphalia has long since ceased to be just the land of heavy industry and staid SMEs. In a dynamic environment of excellent research clusters, innovative startups, world market and industry leaders and globally active SMEs, a federal state has developed that stands for economic success in Germany like no other. Whether e-mobility, cyber security, Industry 4.0 or biotech or medtech: In NRW, people are already working on the future.