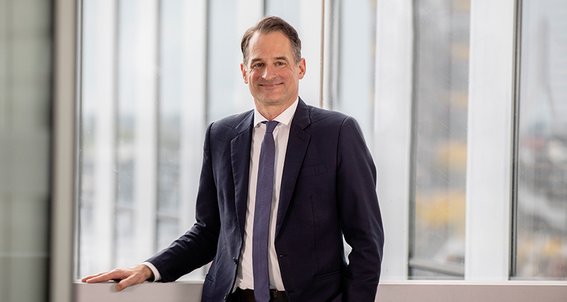 Chief Executive Officer
Felix Neugart
Felix Neugart is Chief Executive Director of the NRW.Global Business GmbH, the foreign trade promotion agency of the state of NRW. The political scientist has many years of expertise in the field of foreign trade and has already held various management and consulting positions in Germany and abroad.
Felix Neugart began his career in political consulting at the Ludwig-Maximilians-University in Munich. From 2006 to 2016, he held several positions at the Association of German Chambers of Industry and Commerce in Berlin, where he headed the Foreign Trade Policy and Law Department, among other things. From 2014 to 2016, he was also a member of the EU Commission's advisory board on the Transatlantic Free Trade Agreement in Brussels. Felix Neugart then moved to the German-Emirati Chamber of Industry and Commerce in Dubai. In addition to his role as Managing Director, he was the German Delegate for Economic Affairs in Qatar, Kuwait, Oman and Iraq.
Back in Germany, Felix Neugart became Managing Director International at the Chamber of Industry and Commerce in Düsseldorf.
NRW.Global Business offers foreign trade promotion from a single source: from investor and location advertising to market development and export promotion. With our global team and strong network, we are the right contact for every type of investment project and together we promote North Rhine-Westphalia as a location for business and innovation.