NRW stands for mobility in all dimensions
This is ensured by six airports offering a total of almost 450 direct international flights to the cities of the world. NRW has the densest rail network in Germany with about 6,000 kilometers of tracks. More than 2,200 kilometers of freeways and 17,600 kilometers of federal and provincial roads ensure that almost all of the state's locations have optimal links to the European interstate road network. The state also has a lot to offer on the water: Around 720 kilometers of waterways with 120 ports, including the world's largest inland port in Duisburg with 110 million tonnes of freight handled annually. In almost no other region of Europe will companies find better conditions for transport and logistics.
From six airports to destinations all over the world
Two major international airports – Düsseldorf Airport and Cologne Bonn Airport – as well as other airports with European connections in Dortmund, Münster/Osnabrück, Paderborn/Lippstadt and Weeze/Niederrhein connect the region to all major domestic destinations as well as with international cities. All major European cities can be reached within a flight time of three hours.

Düsseldorf Airport is the third largest passenger airport in Germany, providing connections to 190 destinations worldwide.

With an air cargo volume of 967,000 tons in 2021, Cologne Bonn Airport is Germany's No. 3 air cargo center – incidentally, every UPS package that enters or leaves Europe passes through Cologne Bonn Airport.

High-speed trains bring travelers in less than an hour to the European air hub at Frankfurt/Main Airport.

The proximity of Maastricht Aachen Airport in the Netherlands is also interesting for the Technology Region Aachen region.
Dense freeway network
A network of more than 2,200 kilometers of freeway connects every important place in NRW directly to the European freeway system with its on and off-ramps.Together with 4,500 kilometers of federal highways, about 9,800 kilometers of district highways and 13,100 kilometers of state highways the freeway network forms a good infrastructure on the roads in NRW, taking everyone quickly and directly to their destinations.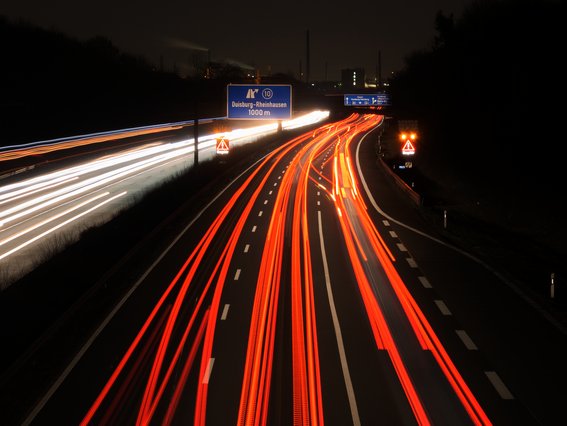 You will find Germany's densest rail network here
NRW offers a rail network of about 6,000 kilometers, the densest in Germany.

NRW serves as an important hub in the international high-speed rail network: The best examples are the Thalys connections from Cologne to Brussels and Paris and the ICE high-speed line from Cologne via Frankfurt/Main to Basel.

The new Dutch freight line Betuwe-Route also connects NRW directly to the largest European sea port of Rotterdam.

The German-Chinese freight train line "Yuxinou" between Duisburg and Chongqing in China is already called the "New Silk Road". The route is about 10,300 kilometers long and leads from China through Kazakhstan, Russia, Belarus and Poland to Germany (Yuxinou train, 4 times a week).

With Cologne Central Station, NRW has one of Europe's busiest rail hubs with 280,000 passengers and 1,220 trains per day.

Deutsche Bahn AG as well as numerous regional rail, tram and light rail systems secure the local rail transport infrastructure.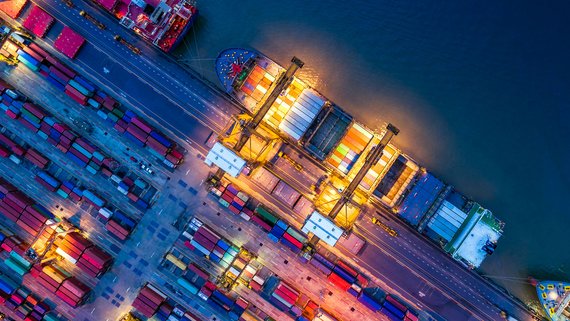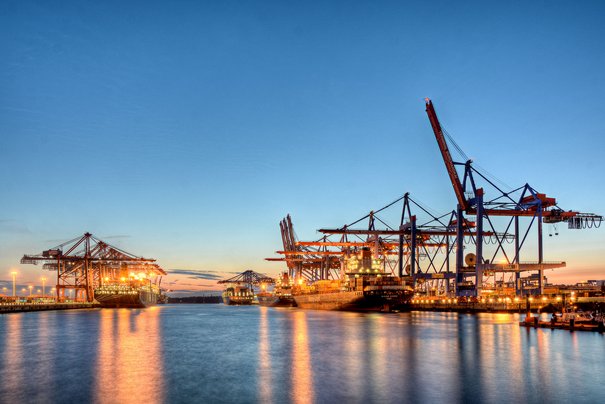 At the intersection of major European waterways
226 kilometers of the River Rhine, one of the busiest waterways in the world, flow through NRW and also secure a good infrastructure here.

In total, approx. 720 kilometers of waterways provides links to the North Sea (Rotterdam), the Baltic, the Atlantic, the Mediterranean and the Black Sea via the Rhine or the European canal system.

NRW is by far the largest inland port location in Germany. Some 120 ports handle 106.5 million tons of cargo by ship per year. The largest proportion with 59 million tons is accounted for by the world's largest inland port in Duisburg. Including the private commercial ports and transport by rail and truck, 110 million tons are handled here each year.