Taking big steps into digitization
Digital applications and technologies are becoming the growth engines of the global economy. In Germany, industry and government are making great strides towards digitization. North Rhine-Westphalia plays a key role as the state offers ideal conditions for the digital transformation of the entire value-added chain. NRW offers great market potential for companies from Germany and abroad with strong industrial structures and a broadly based ICT sector.
These prospects also accelerate the development of the ecosystem for startups. Startups find important prerequisites for growth In NRW: In addition to customer proximity at the location, these also include support from the political community, numerous networks and above all a considerable pool of qualified specialists. The classic economy and young digital companies are jointly driving digital change. New business models, services and products are being created. In NRW, promising investments present themselves to foreign VC companies. NRW has put everything in place to become the leading location for the digital economy in Germany and Europe in the future.
1/3
of german ICT sales
are generated in NRW. The strong ICT industry is an important driver for digital transformation
93,000
students
in the fields of computer science and electrical engineering offer a large pool of skilled workers, and the trend is growing
640 m €
Investment
The state of NRW has been invested by the state in digital future projects until 2020 alone - many more millions will follow.
5
Digital Hubas
Five regional centers (Digital Hubs) for the digital economy in NRW serve as a hub for cooperation between startups, SMEs and industry.
Interfaces between SMEs, industry and innovative startups
Where know-how meets innovation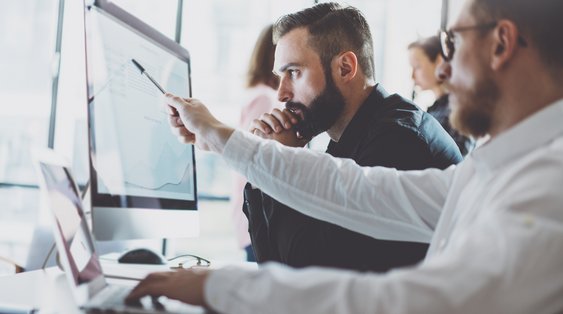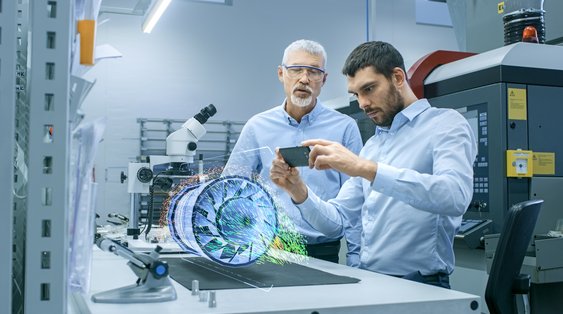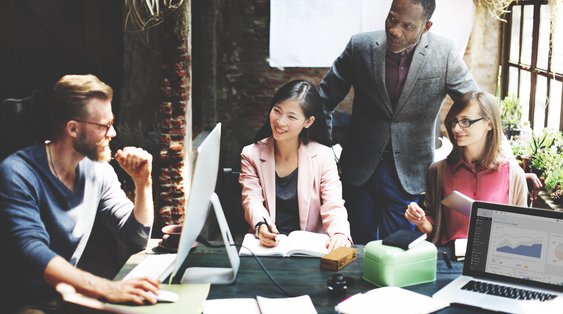 Photo credits
The photographic material was kindly provided by
© Suwin, shutterstock.com
© SFIO CRACHO, shutterstock.com
© Gorodenkoff, shutterstock.com
© Rawpixel.com, shutterstock.com
Innovation topics
North Rhine-Westphalia has long since ceased to be just the land of heavy industry and staid SMEs. In a dynamic environment of excellent research clusters, innovative startups, world market and industry leaders and globally active SMEs, a federal state has developed that stands for economic success in Germany like no other. Whether e-mobility, cyber security, Industry 4.0 or biotech or medtech: In NRW, people are already working on the future.