Webinar: Business opportunities on sustainable materials
An outlook on the Malaysian and German/NRW ecosystem
Duration
05.10.2022 / 9:00 (CEST)/15:00 (UTC+8) - 11:00 (CEST)/17:00 (UTC+8)
Organisator
Malaysia External Trade Development Corporation (MATRADE) and NRW.Global Business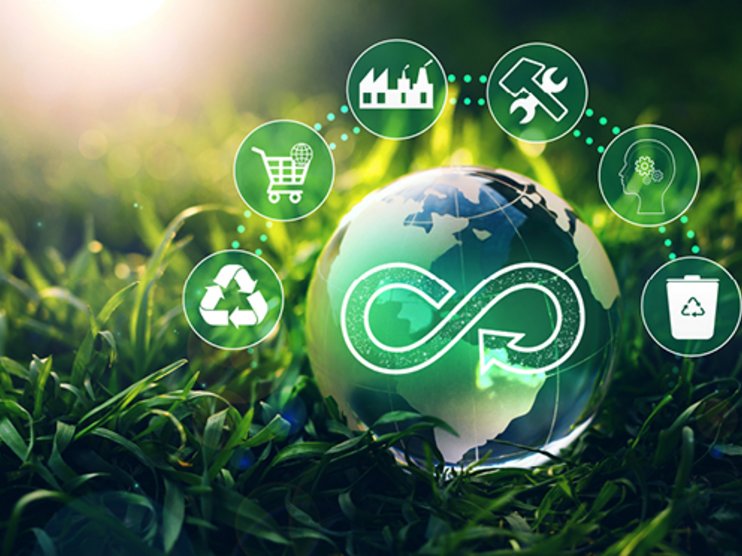 An outlook on the Malaysian and German/NRW ecosystem
On behalf of the Malaysia External Trade Development Corporation (MATRADE), through its Frankfurt office,and NRW.Global Business, the trade and investment agency of the German state of North Rhine-Westphalia, it is our pleasure to invite you to a joint Webinar on "Business opportunities on sustainable materials: An outlook on the Malaysian and German/NRW ecosystem".
On one hand NRW combines a high population-density with the existence of strong industries. 17.9 million people live in NRW and more than a third of Germany's 50 top-selling companies are based here. The heart of Europe beats in NRW. With its distinctive cross-sectional character, the plastics industry is the carrier and driver of innovations in the fields of materials, production processes and products for practically all areas of life in North Rhine-Westphalia (NRW). A continuous value added chain of plastic manufacturers, plastic processors and manufacturers of plastic-processing machinery and an extensive scientific, research and service landscape are all proof of the industry's excellence, which in this concentration and composition is unique throughout Europe.
Companies in the new materials sector profit from the fact that North Rhine-Westphalia has one of Europe's densest research networks. Major 'innovation regions' have emerged around the cities of Aachen, Bochum and Paderborn. Since 2008 the Interdisciplinary Center for Advanced Materials Simulation (ICAMS) at Bochum University has been using computer simulation techniques in order to create innovative materials.
On the other hand, Malaysia has demonstrated continued rapid growth in the plastics sector. As one of Southeast Asia's economic powerhouses, the nation has repositioned itself as a source of sustainable products and services through a set of initiatives and targets laid out under policies such as the National Trade Blueprint and the Malaysia Plastics Sustainable Roadmap 2021-2030. These policies analyze existing policy measures and technologies in place, identify challenges to plastics circularity, and offer strategies and action plans meant to catalyze sustainability and circularity, key to steering the future of the Malaysian economy. One focus area includes setting a minimum threshold of recycled content for various industries while striving to include an extended producer responsibility scheme. Thanks to excellent R&D in place and a continuous improvement of the recycling system, Malaysia is committed to achieving its goals for the greater good of the industry.
Supporting the strengthening of collaborations between NRW and Malaysia, we jointly organise this event to introduce the future of polymers as well as new materials in both regions, aimed at local companies through the entire value chain and start-ups that are looking for new sales markets and business opportunities in NRW and Malaysia.
The event is supported by our partners and experts in the field Kunststoffland.NRW, the State Competence Network of the plastics industry, and Malaysian Plastics Manufacturers Association (MPMA).
Speeches:
Opening Remarks
Mr. Farzamie Sarkawi, Consul General
Consulate General of Malaysia, Frankfurt
Welcome Address
Mr. Karl-Uwe Bütof Commissioner for Economic Relations with South-East Asia Ministry of Economic Affairs, Industry, Climate Action and Energy of the State of North Rhine-Westphalia
Welcome Address
Mrs. Astrid Becker, General Manager Asia & Australia
NRW.Global Business
Business Opportunities for Malaysian companies in North Rhine-Westphalia, the No. 1 plastics region in Germany and Europe.
Mrs. Yazmin Stoffer, Head of Business Unit ASEAN,
NRW.Global Business
"k-land – The network partner for the plastics industry in North Rhine-Westphalia
Dr. Ron Brinitzer, CEO
kunststoffland NRW and State Competence Network, Düsseldorf
An Overview of Malaysia's Sustainability Agenda
Mrs. Zuhaila Sedek, Trade Commissioner MATRADE Frankfurt
Consulate General of Malaysia, Frankfurt
'Sustainability Developments in the Malaysian Plastics Industry'
Dr S. Sri Umeswara, Executive Director
DIALOG ESECO Sdn Bhd, Malaysia
Malaysian Plastics Manufacturers Association (MPMA)

Specialties to enable sustainable plastic applications
Dr. Nina Fechler, Director Global Circular Plastics Program
Evonik Operations GmbH

Best Practice in Circularity – A Malaysian Case Study
Mr. Kian Seah, CEO
Heng Hiap Industries, Malaysia
Malaysia as an important economic partner for companies from North Rhine-Westphalia
Mr. Jan Müller, International Consultant
The Chamber of Commerce and Industry Ostwestfalen zu Bielefeld (IHK main Chamber for Malaysia in NRW)
Questions & Answers
End